Katy Perry Gets Naturally Gorgeous in New Hair Care Ads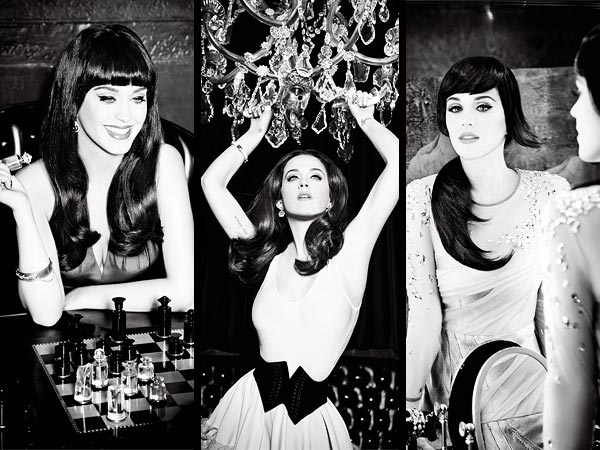 Say it ain't so! Is Katy Perry entering a style era sans whipped cream-shooting bras and crazy colored hair? Because if her latest beauty ads for ghd are any indication, it seems like it.
For the third time, the singer — who's been flaunting a more demure style and a simple black hairdo these days — stars in the U.K-based hairstyling brand's ad campaign. In the first black-and-white image (left), Perry is shown rocking short bangs while sitting at a chess board. In the second shot (center) she swings from a chandelier, while in the last photo (right) she's standing in front of a vanity and sporting a side ponytail.
The campaign, shot by Ellen von Unwerth, is not only a departure from the star's signature outrageous persona, but it's also more tame than her previous ghd shoots, which featured mermaids and vintage looks, among other crazy antics. "It was fun to go a more natural route after playing characters in my last ghd campaign," Perry said in a release. "Ellen captured both the playful and chic looks amazingly well."